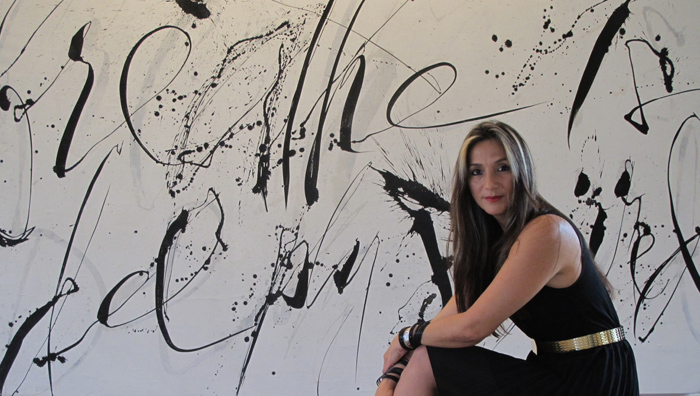 Passion. Creativity. Community. In 2010 Nora Ochoa de Ellis founded Visual Art Sur on these three key cornerstones, immersing herself in the challenge of translating what had been, until that point, a personal love of Latin American art into an international network. VAS's development into a successful platform for stimulating cultural exchange through art, is testimony to one of Nora's most fervent ideals: the idea that creativity can forge bonds between people, whether they come from different countries or live in neighboring towns.
It is no secret that Latin American artists face intense political, economic and social pressures that affect the region, not only in terms of the infrastructure of the art world but also in the daily tasks that shape everyday life there. Such challenges, however, in no way damper the creative explosion of Latin American artists and it is this vibrant talent that motivates Nora's quest to support and promote emerging artists by creating a bridge between cultures with VAS.
Although Nora moved across the waters to the United States a decade ago, she remains deeply connected to her roots in Venezuela and to the rich community of talented Latin American artists whose work reflects on their social and cultural backgrounds. But Nora's philosophy on art is far from considering it a trade or a hobby; instead she conceives of it as a powerful and empowering platform for transforming our lives and reflecting on them.
This is why outreach is a pillar of the VAS philosophy and a natural extension of Nora's personal concerns and motivations that builds a route to connecting very distinct realities and cultural identities through art-based activities that emphasize dialogue so members of local communities go from being spectators to active participants.
As a born communicator and a committed mother, it is no surprise that Nora sought out this way of maximizing the expressive diversity of art as a space where people can express themselves, think about their lives, and the challenges that face them but also find a canvas to project their dreams.
It is this vision and dynamism that drives the social programmes and volunteer work that are central to VAS's mission and which, of course, guarantee it will continue to thrive and expand in the future.
Nora is a member of the Collector Circle of the Bruce Museum, Greenwich Art Sociaty, Greenwich Art Founding Friends and a supporter member of the Greenwich Art Council.