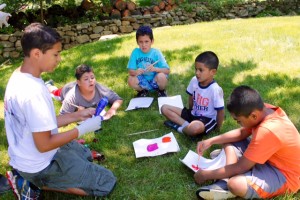 In today's complex world, it's never been more important for us to create spaces where we can live together in harmony and communicate with mutual respect and equality. A central part of the VAS mission to foster social change and social responsibility are the inspirational art workshops run at schools, clubs and centers around the Tri-State area, using the magic of art as a platform for expression and self-awareness.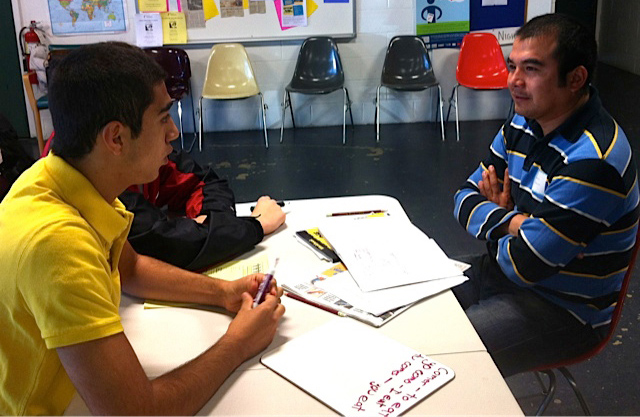 Family is a cornerstone value driving VAS, so it's no surprise that founder Nora Ochoa's teenage sons, Roy Alejandro, Juan Andrés and Juan Vicente Ellis, stepped up to lead the VAS Volunteer Network.
The Ellis brothers are tirelessly committed to supporting minority rights and opportunities by supporting community endeavors and projects, such as the English classes they give at NeighborLink Stamford, CT.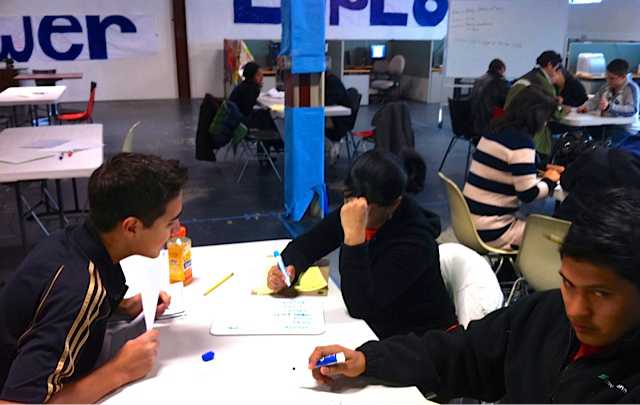 Together, the brothers organize recruitment, select and coordinate the volunteers and workshops. Thanks to their energy and enthusiasm, the VAS Volunteer network is constantly growing and works hand in hand with partner institutions to lead creative, hands-on activities for adults and children.
VAS workshops are designed to set awaken sensitivity to art, while also promoting empowerment by making participants active protagonists in expressing and sharing their feelings.
Visit us on www.embracingart.org or write to info@embracingart.org